来源:本站 作者:贵州博物馆 阅读:397次 发布时间:2022-04-26
主办单位:贵州省博物馆
Organizer: Guizhou Provincial Museum
论坛时间:2022年4月29日(星期五)14:00-17:00
Time: 14:00-17:00 on April 29, 2022
论坛地点:贵州省图书馆北馆一楼报告厅
Venue: The Academic report hall North Pavilion of Guizhou Provincial Library
主持/Host:
上半场 张小涛 / 1st Half_ ZHANG Xiaotao
1970 年生于中国重庆,1996 年毕业于四川美术学院油画系,2010 年创建四川美术学院新媒体艺术系,2010-2015年 任系主任,副教授、硕士生导师,2016 年博士毕业于中央美术学院,香港城市大学客座教授,现居住于北京。
Born in 1970 in Chongqing, China, he graduated from the Oil Painting Department of Sichuan Academy of Fine Arts in 1996 and founded the New Media Art Department of Sichuan Academy of Fine Arts in 2010. 2010-2015, he was the head of the department, associate professor and master's tutor. 2016, he graduated from the Central Academy of Fine Arts with PhD degree and is a visiting professor at the City University of Hong Kong. Now, he lives in Beijing.
下半场 李飞 / 2nd_Half LI Fei
1976年生于云南昌宁,毕业于四川大学考古系,史学博士,研究馆员。贵州省博物馆馆长。
Born in 1976 in Changning, Yunnan, he graduated from the Department of Archaeology of Sichuan University with a PhD in history and is a researcher . He is the curator of the Guizhou Provincial Museum.
论坛形式:线上+线下
Form: online and offline
拟邀嘉宾:
顾 静 贵州师范大学美术学院院长
李 飞 贵州省博物馆馆长
张小涛 中央美术学院博士
徐天进 北京大学考古文博学院教授
HOSEA(英)英国创意艺术大学教授
Tony Brown(法)法国巴黎美院教授
邓国源 天津美术学院前院长 教授
梁绍基 国际知名艺术家,中国工艺美术大师
林俊廷(中国台湾)艺术家
Liliana Conlisk Gallegos(美国/墨西哥)西班牙语言和文学博士
缪晓春 中央美术馆学院教授
姚燕安 北京交通大学教授
秦 臻 四川美术学院美术馆前馆长、四川美术学院教授
Forum guests :
Gu Jing(China)Dean of Fine Arts College of Guizhou Normal University
Li Fei (China) Curator of Guizhou Provincial Museum
Zhang Xiaotao (China) PhD Central Academy of Fine Arts
XU Tianjin (China) Professor, School of Archaeology and Museology of Peking University
Birgitta Hosea (Britain) Professor, University for the Creative Arts
Tony Brown (France) Professor, Ecole des Beaux-Arts
Deng Guoyuan (China) Professor, Former president of Tianjin Academy of Fine Arts
Liang Shaoji (China) Artist; Master of art and craft.
Lin Junting (Taiwan) Artist
Liliana Conlisk Gallegos (U.S./Mexico) PhD in Hispanic Languages and Literatures
Miao Xiaochun (China) Professor, Central Academy of Fine Arts
Yao Yan'an (China) Professor, Beijing Jiaotong University
Qin Zhen (China) Former curator of Art Museum of Sichuan Fine Arts Institute; Professor, Sichuan Fine Arts Institute
翻 译 员:孙思然、金焕若
Translator: Sun Siran, Jin Huanruo
本次国际论坛是在《裂变——数字艺术的全球化浪潮》展览开幕之际举办的一次线上+线下的交流活动。旨在探讨数字艺术与考古学的交融、探讨数字艺术与科学技术的交织、交流数字艺术与各学科的连接方式,实践数字艺术如何从虚拟走向现实。
This international forum is an online + offline exchange event held on the occasion of the opening of the exhibition 'Fission - The New Wave of International Digital Art'. It aims to explore the intersection of digital art and archaeology, explore the intertwining of digital art and science and technology, exchange ways of connecting digital art with various disciplines, and practice how digital art moves from the virtual to the real.
论坛议题:1.数字艺术与考古学、博物馆的跨学科交融
2.关于几何机器人与人工智能的实践
3.英国的数字艺术浪潮介绍
4.数字艺术与全球高等艺术教育的关系
5.台北故宫《富春山居图》的数字艺术项目
6.数字艺术如何介入公共空间
7.生物学与新媒体的跨学科实验项目
8.作为未来媒体实验室的数字艺术
Forum Topics:
1) Digital art is an interdisciplinary interaction with archaeology and museums
2) On the practice of geometric robotics and artificial intelligence
3) Introduction to the digital art wave in the UK
4) The relationship between digital art and higher art education worldwide
5) Digital art project of "Fuchun Mountain Residence Map" of the National Palace Museum in Taipei
6) How digital art intervenes in public space
7) Interdisciplinary experimental project in biology and new media
8) Digital art as a media lab of the future
(Take the Pyeongchang Winter Olympics Media Art Festival and the Seoul Media Biennale as examples)
本次国际论坛通过贵州省博物馆微信公众号预约报名,根据疫情防控规定,现场观众限定40名,先到先得。
Registration for this international forum is by appointment through the Guizhou Provincial Museum's WeChat public number and is limited to 40 visitors on a first-come, first-served basis, in accordance with epidemic prevention and control regulations.
现场报名方式/ Registration Method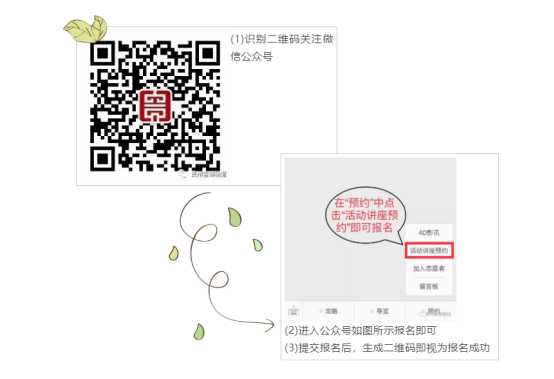 没有抢到现场参会名额的,也可以通过线上的方式参加互动
If you don't get a place at the conference, you can also join the interaction online
链接:http://live.bilibili.com/24818653

二维码: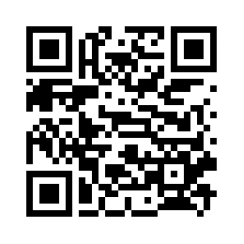 温馨提示:
·贵阳市内可乘坐48、58、111、208、209、218、230、231、257、283、281、290等公交车到国际会议中心(北)下车,或乘坐贵阳地铁1号线到国际生态会议中心站下车。
·为保持会场的良好秩序,请将手机调为静音,请勿携带食物进入,保持衣冠整洁。疫情期间,请全程佩戴口罩,积极配合工作人员核验健康码、行程码,建议境外、中高风险地区及有阳性感染者报告地级市来(返)黔人员暂不预约报名参加论坛。
You can take buses 48, 58, 111, 208, 209, 218, 230, 231, 257, 283, 281 and 290 to the International Convention Centre (North) in Guiyang, or take Guiyang Metro Line 1 and get off at the International Eco-Conference Centre station.
To keep the venue in good order, please put your mobile phone on silent, do not bring food into the venue and keep your clothes neat and tidy. During the epidemic, please wear a mask throughout and actively cooperate with the staff in verifying the health code and trip code. It is recommended that people coming to (returning to) Guizhou from overseas, medium to high-risk areas and prefecture-level cities with positive infections do not make an appointment to register for the forum for the time being.